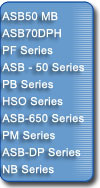 Nissei ASB, Japan Product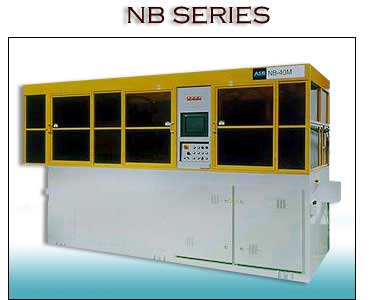 Characteristics

This Two-Step reheat blow molding machine outputs finished bottles. Consisting
of the blow module  from  the    One-Step  mass  production   PB   Series, it   is
a  blow  molding  machine  combining   excellent   product   stability   with  high  
economy.  Heater    and     blow   systems    are   modular   to  assure common 
specifications throughout the series, providing   even better   cost performance 
ratios. When used together with the PM Series  preform  molding machines,  the 
result is an integrated production  line  that  delivers  defect-free, beautiful PET
containers.

Product
Shape

PET bottles with round, rectangular, or oval cross-sections.
Application

PET bottles for beverages (carbonated beverages, fruit juice, tea, mineral water,
etc.), edible oils, toiletries, soaps, detergents, and other products.
Size and quantity

Depending on type and container application, sizes range  from 250 ml to 3 litres.
The output varies  depending  upon  the   machine,  container  size  and  design.
The number of cavities is 2 or 4.


Model line-up 
| | | | |
| --- | --- | --- | --- |
| • | NB-40M | • | NB-20 |
| • | NB20SC/ NB40SC (China) | | |