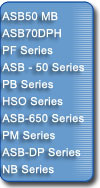 Nissei ASB, Japan Product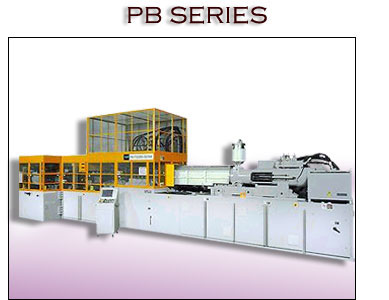 PB    Series     Machine   includes   PB85/110-16/4M   machine,  which    makes 
16 preforms every cycle, and   can   produce  more   than  3,000  2  litres  BPH.
PB170/170-32/8MII  machine   can  produce   up  to   10,000  half-litre  bottles
an hour from thirty-two preform cavities & eight blow cavities.
Characteristics 

This is the mass-production model of the 1.5 step PET bottle  molding  machines,
integrating both   preform   molding  &   stretch  blowing   machines. It offers an 
advanced implementation of our proprietary "cool preform" technique. It provides 
even  higher   container    quality   than  ever.  As  a   mass-production  system  
developed  under  the theme of "high productivity, low cost,  small   footprint  & 
energy-saving," the   PB   Series   provides  a   superb   cost/performance  ratio, 
combining high productivity, and high quality with economy.

Product

Shape


PET bottles with round, oval or rectangular cross-sections
Application

PET bottles for beverages (carbonated beverages, fruit juice, tea, mineral water,
etc.), edible oils, toiletries, soaps, detergents, and other products
Size and  quantity

Depending on type &  container  application, sizes  range  from 250 ml to 3 litres.
The output is dependant upon the machine, container size and design.

Model line-up
| | |
| --- | --- |
| • | PB85/110-16/4M |
| • | PB170/170-32/8MII |
| • | PB170/280-32/8MII |